At the Queen City Classic Simul Reception, CCPF presents the annual Shining Knight Award, which was created in 2010 to recognize deserving individuals for their commitment to their communities. Over the years, we have recognized a diverse group of people who share a common passion: improving the lives of others and being a positive role model to the children they serve. This year we make the move to continue the tradition of honoring the Shining Knight at the SIMUL reception on March 10 at Paycor Stadium.
2023 SHINING KNIGHT AWARD WINNER
CHIDOBE AWUZIE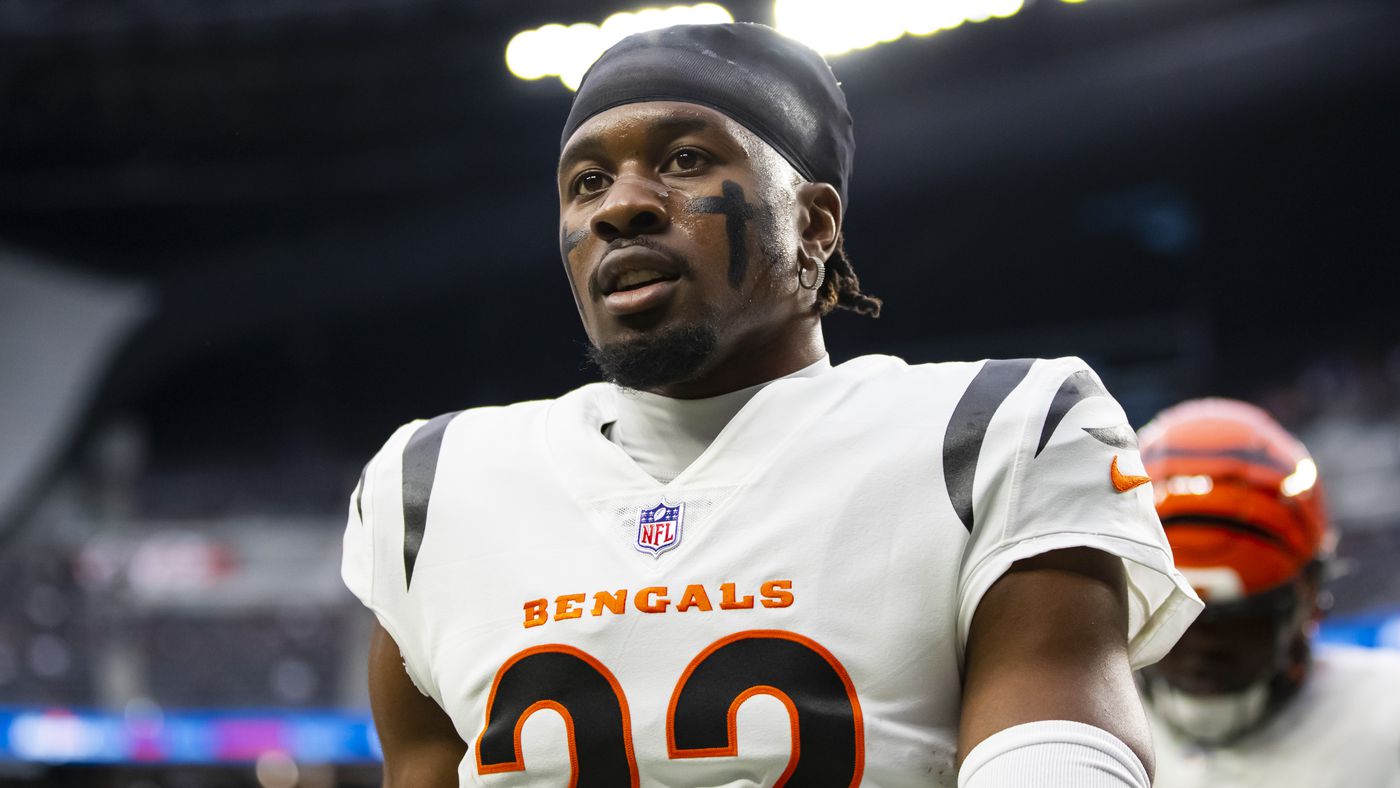 Chidobe Awuzie is a cornerback for the Cincinnati Bengals, entering his seventh NFL season. The son of Nigerian immigrants, Awuzie grew up in San Jose, California. He played cornerback as well as wide receiver and was rated as a three-star recruit. He played college football at Colorado, after which he was drafted by the Dallas Cowboys in the second round of the 2017 NFL Draft. In 2021, he signed a three-year contract with the Cincinnati Bengals, serving as a key member of the Bengals defense in Super Bowl LVI.
In 2022, he established the Awuzie Kickstep Foundation, a non-profit de
dicated to providing access and resources to San Jose youth and encouraging them to make a first step toward discovering their individual passions.
Off the field, Awuzie is an avid chess
player who commonly plays on Chess.com. He has compared his chess game to his play on the football field as a cornerback, comparing himself to a fianchettoed bishop. He has also credited chess with helping him in his daily life and in making connections with others. In July 2022, he won Chess.com's BlitzChamps tournament, a rapid tournament for NFL players, beating former Cowboys teammate Amari Cooper in the final and received national recognition as the NFL's best chess player.
2022 – Jerald Times, Chess Instructor
2021 – Irina Krush, International Chess Grandmaster
2020- Tani Adewumi, NY State Primary Champion at 8 years
2019 – Suzy DeYoung, Founder of La Soupe
2018 – Jeff Ruby, Jeff Ruby Culinary Entertainment
2017 – Carlos Dunlap, Carlos Dunlap Foundation
2016 – Phiona Mutesi and Robert Katende, Ugandan chess players whose story inspired the Disney film Queen of Katwe
2015 – Mike Brown, Owner of the Cincinnati Bengals
2014 – Ed Long, Chess Instructor for the Chess in Schools Program
2013 – Rochelle Ballantyne, Chess Player Featured in Brooklyn Castle
2012 – Dr. Phil Lichtenstein, Medical Director of The Children's Home of Cincinnati
2011 – Dhani Jones, Former Linebacker for the Cincinnati Bengals and Founder of BowTie Cause
2010 – Anthony Munoz, Pro Football Hall of Famer (Offensive Tackle for the Cincinnati Bengals) and founder of the Anthony Munoz Foundation