At the Queen City Classic Simul Reception, CCPF presents the annual Shining Knight Award, which was created in 2010 to recognize deserving individuals for their commitment to their communities. Over the years, we have recognized a diverse group of people who share a common passion: improving the lives of others and being a positive role model to the children they serve. This year we make the move to continue the tradition of honoring the Shining Knight virtually.
2021 Shining Knight Recipient
IRINA KRUSH
A longtime special guest participant in the Queen City Classic, Irina Krush was born in Odessa, USSR (now Ukraine). At age 14 Krush won the 1998 U.S. Women's Chess Championship to become the youngest U.S. women's champion ever. She has won the championship on seven other occasions, in 2007, 2010, 2012, 2013, 2014, 2015 and 2020, eight titles in total. She became a Grandmaster in 2013. We honor her for her groundbreaking work on behalf of women in chess as well as her triumph over Covid-19 in 2020.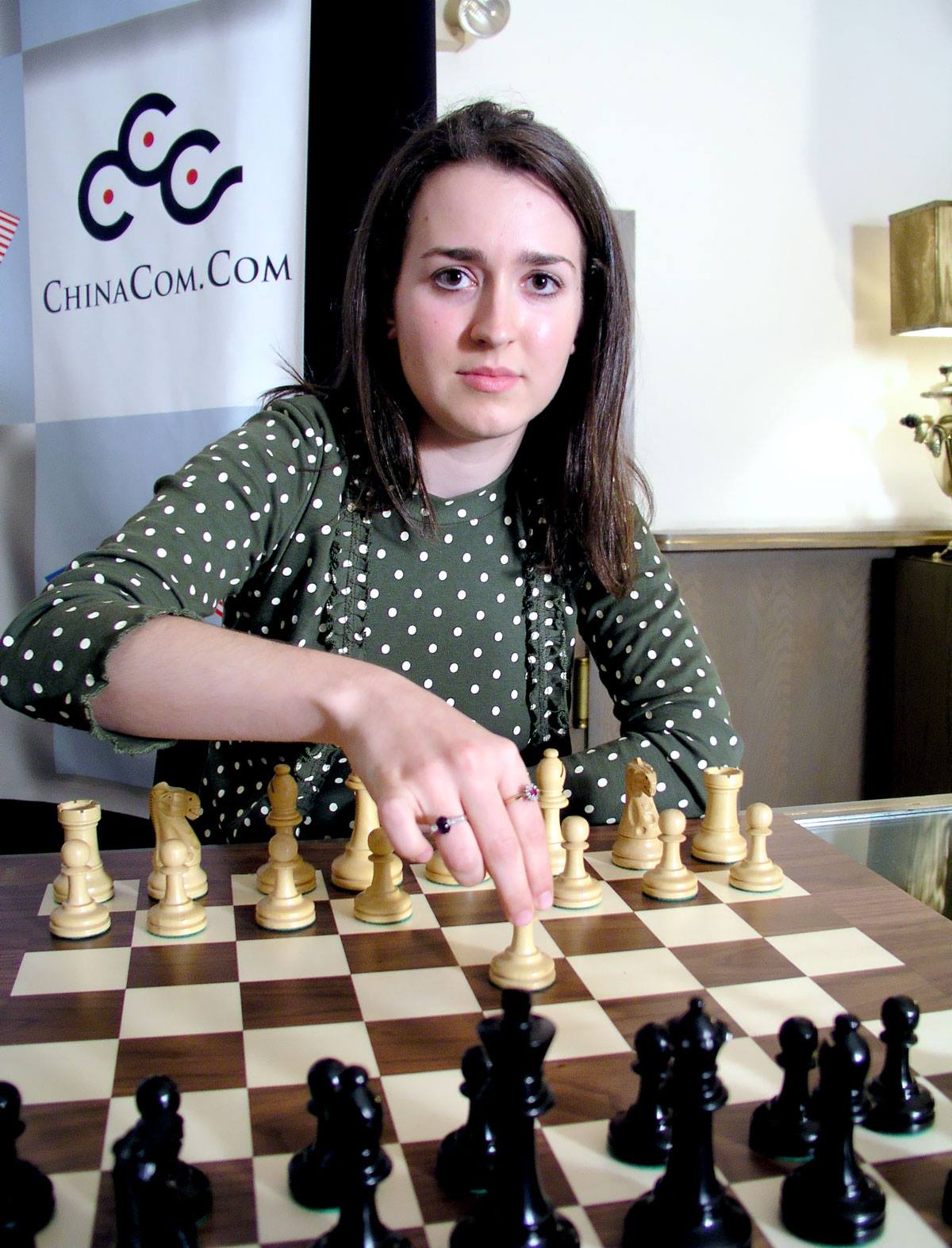 Past Recipients
2020 – Tani Adewumi, NY State Primary Champion at 8 years
2019 – Suzy DeYoung, Founder of La Soupe
2018 – Jeff Ruby, Jeff Ruby Culinary Entertainment
2017 – Carlos Dunlap, Carlos Dunlap Foundation
2016 – Phiona Mutesi and Robert Katende, Ugandan chess players whose story inspired the Disney film Queen of Katwe
2015 – Mike Brown, Owner of the Cincinnati Bengals
2014 – Ed Long, Chess Instructor for the Chess in Schools Program
2013 – Rochelle Ballantyne, Chess Player Featured in Brooklyn Castle
2012 – Dr. Phil Lichtenstein, Medical Director of The Children's Home of Cincinnati
2011 – Dhani Jones, Former Linebacker for the Cincinnati Bengals and Founder of BowTie Cause
2010 – Anthony Munoz, Pro Football Hall of Famer (Offensive Tackle for the Cincinnati Bengals) and founder of the Anthony Munoz Foundation